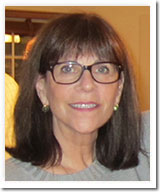 While there are many schools and methods of therapy, the cornerstone of good therapy rests in the relationship between you and your therapist.
I am a family therapist with an expertise in working with individuals, couples and transitions such as young adulthood, marriage and divorce. I have a specific interest in treating depression, anxiety and relationship issues.
I have also written several books on communicating with your teenage son, daughter and adult children.
I work with clients to understand the roots behind their issues while valuing your individual strengths and capabilities. Together we will build and extend your sense of competence at dealing with recurrent issues in order to build self-confidence and move towards positive action.

Voted one of Best Mental Health Professionals in the DC Metro Area WASHINGTONIAN, 2009

Voted among Best Couples Therapists WASHINGTONIAN, December 2012